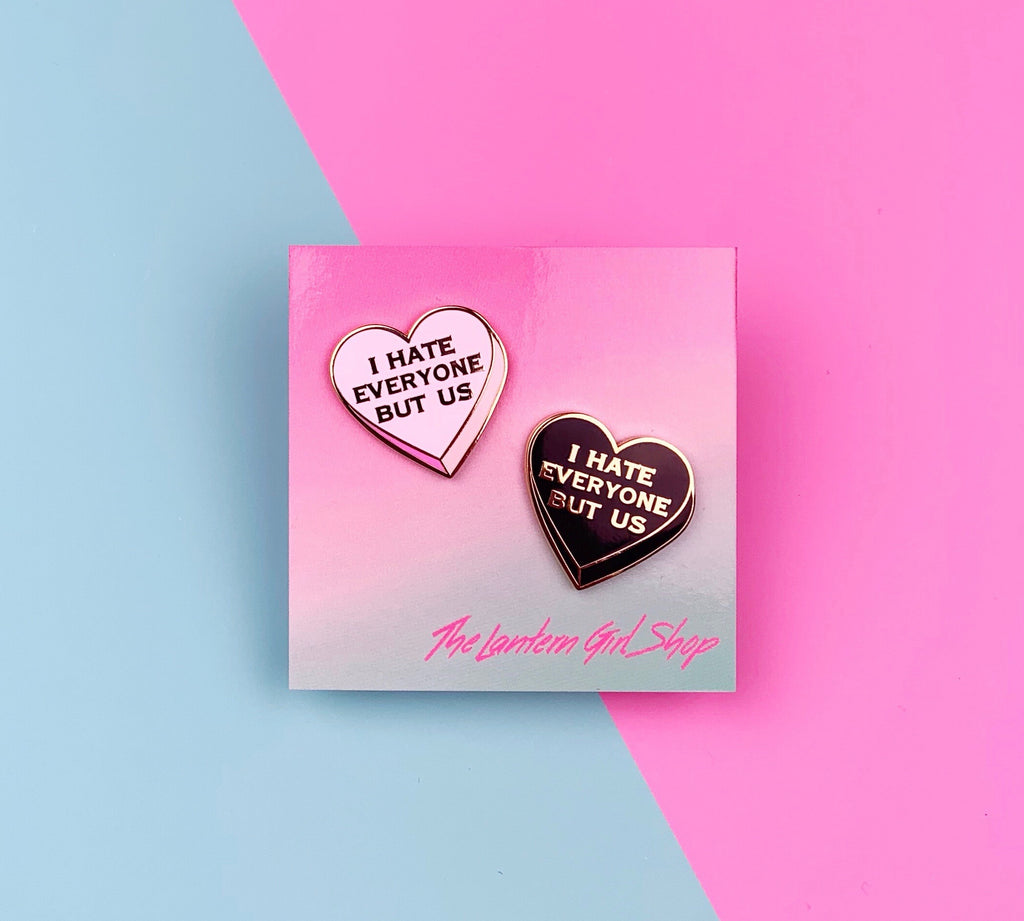 $13.00
$0.00
I hate everyone but us ~ Best Friends Pin Set~
Join the club! This best friend pin set comes in two colors: Pink and Black. 


This introverted pin features:

~ Quality hard enamel
~ Gold metal
~ 1 in
~ 2 pin set

Be sure to check out our other listings:
I HATE EVERYONE BUT US Stationery set & Pencil set!